Registration for the race opened February 7, 2019 at 12:00 pm Eastern Standard Time.
At this time a number of races are filled. Please click the button below and place your athlete on the wait list for their age and gender. As spots become available for the event, you will be contacted about your interest and how to register.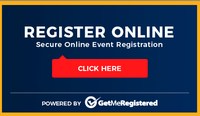 February 7, 2019-May 31, 2019 $95.00
June 1, 2019-July 10, 2019 $110.00
Please note:
USA Triathlon member: All athletes must be members of USAT to compete in any of the races. If you do not have an annual USAT membership, you must purchase a one-day USAT membership for $15 (which will be charged when registering).
Transfers: No race transfers are allowed. On-site packet pickup will require photo proof of identity (driver's license, passport, etc.). Participants who swap or sell their race number will not be allowed to race.
Refunds for the Youth/Junior Event: There will be no refunds for scratches within 59 days of an event. A refund of 50% will be provided for scratches requested prior to 59 days.
No credits or refunds will be given if the race is cancelled or the timing or date of the event is altered for reasons outside the control of the race organizers or if the race course is changed due to poor weather.